Mosquito Control for Framingham, Massachusetts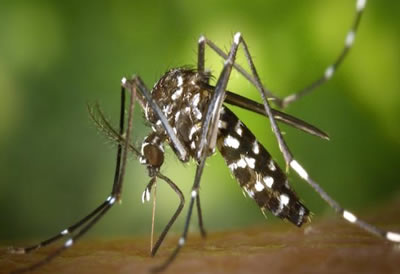 Mosquitoes are commonly regarded as a summer nuisance; they can quickly fill up your backyard, disrupting many outdoor activities as they attempt to feed on your blood. The recent uptick in the number of West Nile and Zika virus cases, however, has turned mosquito control into something of a necessity. As a result, our safe but effective mosquito control program has become one of our most popular services.
Mosquito Facts
Only female mosquitos bite.
Mosquitoes can smell human breath and use it to find us. E
It's the mosquito's saliva that causes bumps.
Mosquitos prefer temperatures of at least 80 degrees.
Now that you have a bit more understanding about these six-legged pests, let's brush up on a bit of mosquito prevention.
Mosquito Control Experts Near Me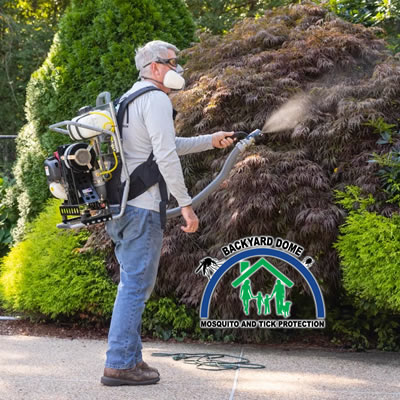 With BackYard Dome, your lawn will be treated for existing mosquito problems and protected from new or returning mosquitoes.
The most important part of mosquito control is to deny mosquito larvae and pupae a place to develop. Without standing or stagnant water, there will be no mosquito production in the area. Many mosquitoes come from large floodplains and swamps, which can best be controlled by a licensed bug exterminator. There may also be many small "breeding sites" in and around your home or place of business that you can eliminate. These areas can produce the common house mosquito, which can transmit West Nile virus. In addition, these water sources can produce other species of mosquitoes that are vicious biters.
Mosquito Prevention. Our barrier treatments keep mosquitoes away from your yard, while our mosquito prevention strategies make your yard less welcoming to mosquitoes.
Mosquito Control. Existing mosquito populations will be quickly and effectively reduced with our targeted treatment applications.
Ongoing Treatments. In addition to one-time treatments, our team also offers year-round Integrated Pest Management as part of our Lawn Maintenance Program.
BACKYARD DOME'S BACKYARD MOSQUITO CONTROL BARRIER PROTECTION
Each day, thousands of blood-thirsty mosquitoes attack your home and ruin your enjoyment of the outdoors. We help eliminate the nuisance of mosquitoes and protect your squad from the diseases they transmit. We've helped hundres families rid their yards of mosquitoes using or "Dome" Barrier Protection Treatment—an industry technique that we pioneered!
Applied by our professional applicators around your home and throughout your backyard, this acclaimed, trusted, and dependable mosquito control solution eliminates mosquitoes on-contact and continues working for up to 21 days.
Backyard Dome offers a range of specialty mosquito treatments. They include:
Special Event Treatments. Stop mosquitoes from joining your next big backyard event. Our treatments will protect guests at weddings, grad parties, birthdays, reunions, and any other big outdoor events.
All-Natural Mosquito Prevention. Protect your yard with a helping hand from Mother Nature. Our all-natural mosquito control program combines natural repellants with mosquito prevention strategies to keep buzzing pests away from your yard.
Call Today for a No-Cost Estimate
Ready to get mosquitoes to buzz off? Call today at 508-745-0018 and we'll provide you with a free, in-person estimate for mosquito control from Backyard Dome. Our services are available throughout in and around the Framingham Massachusetts area.