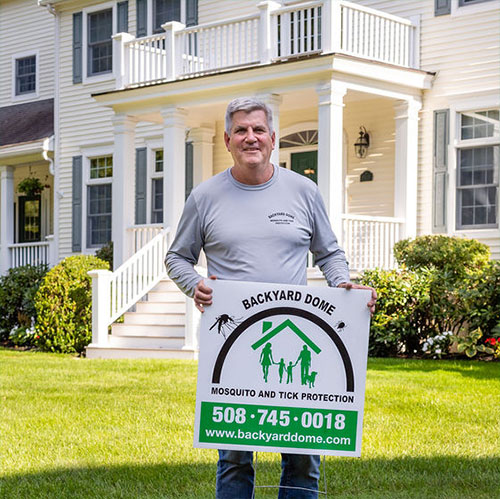 When hiring a pest control expert for your yard in the Framingham, MA area, you want to find a company that will do the job right every time.
At Backyard Dome, we're providing innovative solutions and certified treatments to combat mosquitoes, ticks, fleas, flies, and more for your property. Our pest control services in the Framingham, MA area include options for events, emergency services, and even all-natural essential oil-based treatments.
Our goal is to protect your backyard from disease-ridden pests so that you can enjoy outdoor living with ease.
When you're ready to take back your yard, give Backyard Dome a call at 508-745-0018 or click here to set up an appointment!